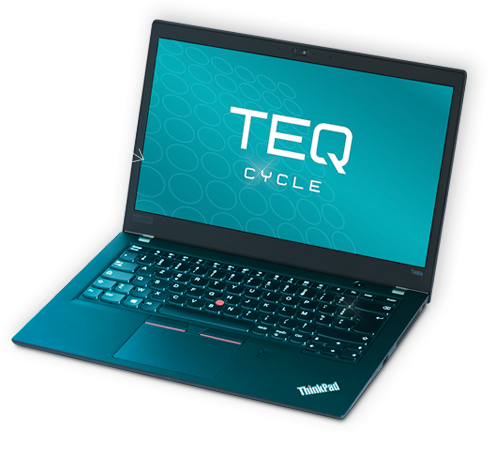 Teqcycle, renewed to perfection
Products of premium quality. Looks and feels like new - guaranteed.
Consistent quality (ISO 9001 certified). Continuous supply of your preferred models. 3 years warranty.
View Teqcycle products »
Tell me more...
Any of our account managers can help with more information. You may also be interested in ordering a demo to view the premium condition first hand.
Account Managers »
If you like, you can visit the teqcycle website and experience more possibilities.
teqcycle.com »
Products
Laptops, Desktops, Server & Storage, Options & accessories. We can match all budgets and prices.
Used IT
Sell your company's used IT to us - it's easy - we handle the entire process and document secure data deletion.
Reseller
We have helped more than 3000 IT-resellers and can also help you. Learn about your benefits and register as reseller today.