Device as a service
Cost control of every IT device
Simplified and circular IT services
Foxway provides sustainable IT solutions by offering IT equipment and services in a unique circular business model. Our ambition is to be the leading company in Europe for sustainable IT services, and recycling of electronic. We take care of the full lifecycle management and with the aim to maximize the IT equipment's lifetime. We enable you to make the most of your IT devices by giving you more control, scalability, and overview. With Foxway, you get the complete service with one point of contact, one vendor and we provide IT services to 130+ countries.
""Keeping track of our equipment and making sure that it reaches the right person at the right time is always crucial in this type of logistics. Our collaboration with Foxway has helped us gain better control over our IT equipment."
/ Fredrik Nygren, Director Global IT Operation, AFRY
Leading As-a-Service Provider
For companies, refreshing a fleet of IT equipment every three to four years can involve substantial costs and time. Foxway's As-a-Service is designed for large companies who want to increase their productivity and maximize the scalability and investment made in the IT equipment. With our services, you get to choose between a large variety of IT equipment from world-leading vendors and you will get full lifecycle management support with value-added services. On a monthly basis. Our partnership starts from the day you receive your devices until they're safely taken out of service. Foxway's As-a-Service model with focus on circular IT makes profitability and sustainability go hand in hand with your business needs.
Contact us
Mark Mortensen, Head of Sales Denmark, CWS
mark.mortensen@foxway.com
Cores Services
Complete lifecycle management
Foxway offers a complete in-house lifecycle management solution from purchases and delivery to disposal. Our lifecycle management of IT equipment has been developed to give you control, overview and scalability. From the moment you receive your equipment till the day it is scrapped, we will be there for you. Our environmentally friendly lifecycle management and disposal process is an excellent example of how IT departments can be part of the circular economy.
Planning and Procurement
We always work together to identify your needs and we keep a close dialogue with suppliers and manufacturers. In our service, you get full access to:
Order portal
Approval flows
Order management
Reports and insights
Logistics
We provide regional, national, and global support from single products to full size roller cage. To ensure the availability of standard products, Foxway offer a customer-specific buffer. In our service, you get full access to:
Global logistic service
Customized buffer stock
Preinstallation and configuration
Inventory and Support
In Foxway Digital Platform, you will get necessary information regarding your IT equipment; status and financial information. In our Asset Management System, you have possibility to track devices down to individual level, to full overview of all equipment. Our service gives you full access to:
Web shop
Asset Management
Case Management and Support
IT Asset Disposition (ITAD)
Insights and Reporting
Governance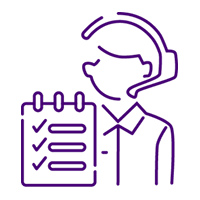 Flexible payment solution
We offer simple and effective payment solutions, all with monthly fee. This gives opportunities for more control and overview to departments or individual level. We also offer favorable insurance solutions.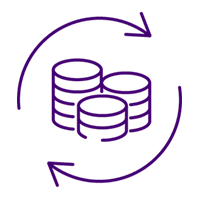 A Circular Service
By choosing Foxway, you make a responsible and active decision to support a circular lifecycle management of IT equipment, allowing them to have a 1st, 2nd, 3rd, 4th… life. With our service, our skilled engaged staff, and dedicated management we are here to make a difference.
Financing & Insurance
Our way of financing helps you make the right investment at the right time. As an alternative to purchases, we offer financing through Foxway Finance AB. The rent is fixed during the contract period and is charged monthly in arrears. To offer an attractive monthly cost, we make an investment in the residual value of the unit. This means that the total monthly cost during the contract period will be lower compared to the purchase of the IT equipment. A favorable insurance solution is also offered as an option.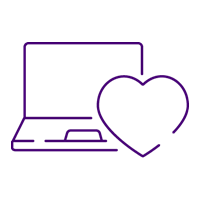 Make it easy
Value-added Services
We give you our full support from the day you receive your IT equipment until they're taken out of service. And we do it in an easy and circular way. Together with a modular, scalable and sustainable approach our value-added services are highly regarded by large organizations with local to global presence.
Device Management
Foxway can act as a part of the customer IT team. We can free up time for you by solving all daily maintenance and monitoring related to configuration, policies, and applications. The device management service which operates in a cloud-based environment, consists of Certification, Packaging, Configurations, Compliance, Software provisioning, and Support. This is a value-added service for customers with high security, availability, and productivity.
ITAD
ITAD are a large part of our business. It makes us unique as the only provider in our region that handles the entire lifecycle of IT equipment. Foxway's ITAD makes it easier to bring new life to old devices in an environmentally friendly way. We like to give devices a 2nd, 3rd or even a 4th lifecycle by redeploying your company's equipment and either remarket or sell them to the secondary market.
Do you want to know more?
Please fill out the form and we will get back to you as soon as possible.
Feel free to contact us
You are welcome to call us directly or write to us about anything, big or small.